Advertisment

Blockchain and cryptocurrencies are a match made in heaven because of fairness, transparency, and quick payouts. Blockchain-based gambling platforms tend to present all of the benefits of online betting/gambling, with none of the drawbacks. Ultragate a blockchain-based solutions company has announced the release of its first online gambling portal based on its effective decentralization application.
Ultragate
Ultragate is involved in the development of several blockchain-based platforms for the use of the general public. They include JobGate, an online platform where jobseekers and employers can connect while payment is handled in a decentralized manner, MarketGate, a P2P marketplace and now CasinoGate, a new blockchain-based gambling outlet powered by blockchain technology.
You want the latest news about Crypto?

Then follow us on Google News!
Both JobGate and MarketGate have been launched before Casinogate and have received decent feedback from the public. If you want to get decent returns from your investments in the cryptocurrency space, Ultragate's platforms are among the promising options with a lot of potentials.
The Aim
The UltraGate company is focused at developing top-of-the-line solutions for their users. With the Distributed Ledger Technology (DLT) acting in the background to ensure transparency and fairness within the platforms, Ultragate aims to provide a really competitive and secured set of services.
Ultragate also has a native coin called ULG Coin. This coin can be used for funding/payout within all of the Ultragate apps including the newly developed CasinoGate.
Games and Betting Options on CasinoGate
CasinoGate offers betting/gambling opportunities for interested people from around the world. They include the popular online gambling games like Baccarat, Poker and Slotgames. More games will be added soon.
Ensuring Fairness in Betting
The most important feature of the new betting platform is the backend algorithm it uses to ensure fairness within the whole betting experience. Bitcoin's native SHA-256 algorithm is used in the backend to ensure that the games are fair and have no meddling from within the company or outside.
To learn more about the fairness of the CasinoGate platform, click here. Excellent odds are given to the user on each game and that is why the user base is growing.
Payouts and Credits
Payouts are also extremely secure and are handled remotely by the platform. Credits can be funded into the system using a variety of funding options from cryptocurrencies like the native ULG Coin, Bitcoin (BTC) at the moment with other cryptocurrencies expected to be supported later on. Payouts can also be requested with these crypto options.
Payouts are immediately processed upon request by the blockchain-based protocol and users can be sure about their safety.
How to Start Playing on CasinoGate
To start playing on the new CasinoGate betting platform, just head over to the CasinoGate website and view the options available. If you like to participate in any of these games, just undergo a simple sign up process, fund your account and you are good to go.
To give incentives to new users signing up, the CasinoGate management is offering an early bird 100 credits welcome bonus to all users who sign up on the platform.
Conclusion
The online betting industry is seeing a boom in recent times due to the popularity of blockchain/crypto betting platforms. Because cryptocurrencies are decentralized and borderless, you have a chance to take part in betting like never before, with no limits or borders being enforced within the system. The only winner here is the one who is lucky!
Always be informed! Follow the project on Twitter to keep up to date on development and receive a fresh news @Ultragate.
Read previous articles about the project here –>
May 9, 2020
May 20, 2020
Please follow and like us:
Related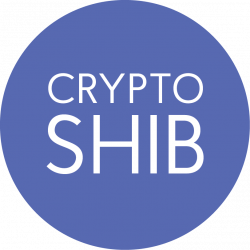 cryptoshib.com is author of this content, TheBitcoinNews.com is is not responsible for the content of external sites.
source: https://cryptoshib.com/ultragate-new-gambling-platform/
TheBitcoinNews.com is here for you 24/7 to keep you informed on everything crypto. Like what we do? Tip us some BAT
Send Tip now!