Advertisment

Since the Bitcoin inception, public cryptocurrencies have been here for a decade, however, the crypto projects have failed to offer solutions in terms of retail-level crypto products.
SafeCapital has built a blockchain-based decentralized finance (DeFi) system that leverages the power of decentralized ledger to simplify the traditional financial products.
You want the latest news about Crypto?

Then follow us on Google News!
The team at SafeCapital is building a robust infrastructure to unlock trillions of dollars in the global asset liquidity. Besides, it wants to make this facility available for everyone so that a larger number of people can participate in the global economy. In short, SafeCapital aims to provide an ecosystem of inclusive financial participation by anyone and everyone.
Breaking The Entry Barrier of Traditional Investments
Traditional investments like real-estate, gold, securities, bonds, etc. have been here for a long time. However, investing in these instruments is rather an uphill task for new investors as they often meet the barriers of tall orders.
Also, if you consider investing in traditional stocks of some bluechip companies, they're often priced higher and out of a common man's reach. The same story repeats in the case of new-age startups wherein VCs take away all the cream, meaning you need to have a strong financial muscle to be an early partner in a growing startup.
Breaking all these barriers for new entrants and players, SafeCapital's DeFi system provides freedom and equal opportunity for all. SafeCapital has built different decentralized solutions on its native blockchain network. These solutions are completely secure and incentivized using a game-changing masternodes mechanism.
There are a total of eight different modular products combined into one ecosystem. As per the investors' needs, these products facilitate them to make diverse investments in traditional assets as well as other crowdfunding projects. Besides, they also allow investors to seamlessly exchange cryptocurrencies on-the-go.
Thus, the SafeCapital DeFi system is a one-stop solution for all your investment needs rather than hopping around for different exchanges and platforms.
Six Modules of The SafeCapital DeFi Ecosystem
SafeCapital Exchange: The SafeCapital Exchange is built using the highest standards with military-grade security that can perform around 10,000 transactions per second and enabling over 100,000 connection at once.

The SafeExchanges puts special emphasis on the security and safety of users' funds as the infrastructure is robust enough to counter any third-party attacks. It achieves this by putting 96% of the funds in cold (offline) wallets since hot (online) wallets are more susceptible to attacks.

Runway IEO Platform: The SafeCapital Runway is an IEO platform built for future crowdfunding of IEO projects which come on its platform. However, taking care of investors' capital, SafeCapital approves only proven and vetted projects on its platform.

Besides, the Runway IRO projects can automatically run on the SafeCapital Exchange giving them an opportunity to tap the unmatched liquidity.

CrowdFundr Incubator: This SafeCapital incubator program encourages businesses – old or new – to receive funds in the platforms native cryptocurrency SCAP. Note that it is not necessary that the businesses should be crypto-related.

SafeCapital offers businesses these fundings at very favorable rates and lesser debts. This concept extends to helping small as well as big businesses.

Shift Instant Exchange: As the name suggests, the Shift Exchange is a digital asset exchange that offers a one-click experience to users for trading crypto instantly, automatically, and without any specialized knowledge.

Just by selecting your incoming and outgoing crypto assets, just click on Shift and instantly complete your trade. This means that using 'shift' you can swiftly swap any of your crypto assets without any amount limits.

Purveyor Trade Hub: As said that the SafeCapital DeFi ecosystem extends beyond the realms of just offering crypto assets trading. Apart from investing in commodities and traditional stocks, the Purveyor Trade Hub makes it easy for investors to invest in precious metals like silver and gold.

The Purveyor team will also stock and insure the precious metal commodities. Besides, it will also facilitate buying over 50+ stocks using BTC, ETH, or SCAP tokens.

Autopilot Fund: While tradition index and mutual funds have been here for quite some time, they are not easily accessible to the retail investment crowd. The Autopilot Fund completely changes the equation of the game.
Investors using this fund can seamlessly create and auto-rebalance baskets of tokens. Besides, they can also maintain a completely decentralized and distributed portfolio that can protect users' wealth from volatility.
Working of the SafeCapital Coin
The SafeCapital blockchain ecosystem has got its own native cryptocurrency called the SafeCapital Coin (SACF).
SafeCapital claims that it has the latest technology in the field of masternodes and is the most innovative masternode project on the earth. SafeCapital locks the masternode collateral for a period of one year. This allows them to keep value in the system, thereby creating better financial opportunities for all the ecosystem participants. The minimum collateral required to be a masternode is 1,000.00019 SCAP.
SafeCapital will keep the inflation of the SCAP tokens very low while maintaining a fair distribution. The SCAP tokens will have multiple uses and shall be treated as a long-term investment.
Conclusion
SafeCapital has a lot of development plans lined-up ahead in 2020. With the final project planning phase in Q2 2019, SafeCapital will move towards its blockchain beta launch by Q3 2019.
Please follow and like us:
Related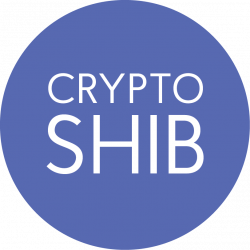 cryptoshib.com is author of this content, TheBitcoinNews.com is is not responsible for the content of external sites.
source: https://cryptoshib.com/safecapital-redefining-decentralized-finance/
TheBitcoinNews.com is here for you 24/7 to keep you informed on everything crypto. Like what we do? Tip us some BAT
Send Tip now!