Trading cryptocurrencies requires immense skills and knowledge of market behavior. Technical analysis can help but only a true understanding of what influences prices can give an edge over the market.
The driving force behind the crypto market is primarily supply and demand.  More and more organizations are increasing the use of cryptocurrencies, therefore, altering the demand and supply ratio and impacting the price.
Bitcoin mining, for example, influences the supply end of this equation, and in recent years the growth rate of mining activity has slowed from 6.9% (2016) to 4.4% (2017) to 4.0% (2018). There can only be 21 million Bitcoin in supply, and the mining activities will stop once this number is reached, bringing to a sharp decline in supply.
However, trading crypto or Bitcoin, for that matter, is not just about buying when demand is low and selling when supply is high. Before entering the crypto market, there are a few valuable things to look out for that can help you improve your trading skills.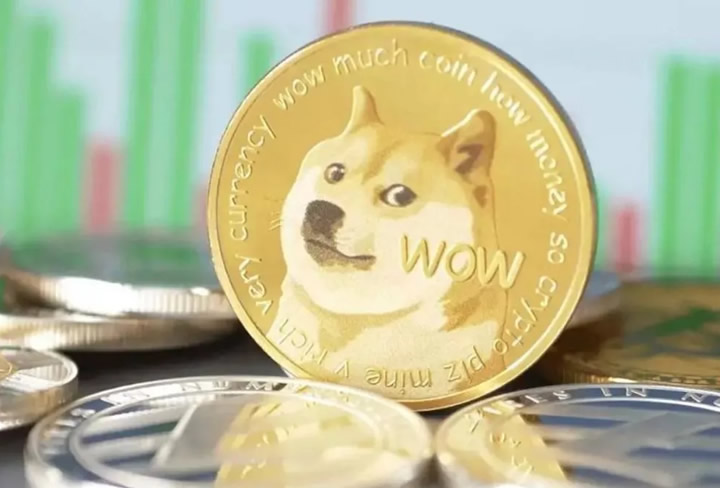 Dogecoin contrasted with fiat currency on top of white pearls
Focus on new coins
New crypto coins are launched frequently, and they are becoming increasingly popular. A good tip is to stay focused on their popularity on social media and crypto communities in social media platforms like Twitter and Reddit. By following online communities, one can get an idea of which coins are popular to buy in the early stages.
An example of a coin that skyrocketed because of social media influence is Dogecoin. The coin was launched at roughly $0.31, and its value increased to $0.74 within a month. This is a price hike of over 200%, making it highly profitable. Trading Dogecoin is accessible via platforms like InvestingCrypto, which offers crypto trading 24/7, and other popular trading brands.
Follow liquidity
Liquidity is a sign that the trading volume is high, meaning many traders participate in the market. Therefore, following the coins with high liquidity can provide good trading opportunities.
Furthermore, high liquidity allows you to enter and exit the market quicker since numerous price fluctuations exist. If there is no liquidity, the price moves slower, and traders might need to wait until they are in good profit to exit the market.
Trade the trend
Trading the trend means buying when the market is on an uptrend and selling when it is trending downwards. Cryptocurrencies do not go by the same rules as fiat currencies, and therefore when we think a coin has reached an all-time high, it might just be the start of a bullish trend.
On the other hand, we need to be aware that cryptocurrencies can stay in the overbought or oversold zones for a while, and therefore applying proper risk policies is required.
Use moderate leverage
Leverage is borrowed money that a broker offers to increase the margin on a trading account. Traders often use leverage to generate significant profits with small investments; however, leverage also means losses can be amplified.
Crypto exchanges like InvestingCrypto, offer moderate leverage from 1:200, which is considered a reasonable amount. It is important to avoid leverage levels that are too low on one hand, and too high on the other. Therefore, when choosing to use leverage, one should consider the margin of the account, to avoid or minimize the risk of losing some or all of the equity.